2011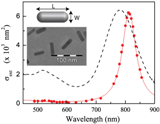 6 - Ultrafast Nonlinear Optical Response of a Single Gold Nanorod near Its Surface Plasmon Resonance,
H. Baida, D. Mongin, D. Christofilos, G. Bachelier, A. Crut, P. Maioli, N. Del Fatti and F. Vallée,


Phys. Rev. Lett.

, 107, 57402 (2011).
2010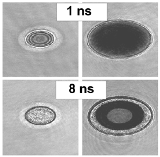 5 - Femtosecond laser ablation of indium phosphide in air: dynamical, structural and morphological evolution,
J. Bonse, G. Bachelier, S.M. Wiggins, J. Siegel, J. Solis, J. Krüger, H. Sturm,
J. Opt. Adv. Mat., 12, 421 (2010): Free pdf.
2008
2007
2006