2014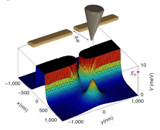 5 - Wigner and Kondo physics in quantum point contacts revealed by scanning gate microscopy,
B. Brun, F. Martins, S. Faniel, B. Hackens, G. Bachelier, A. Cavanna, C. Ulysse, A. Ouerghi, U. Gennser, D. Mailly, S. Huant, V. Bayot, M. Sanquer, H. Sellier,


Nature Com.

, 5, 4290 (2014): Free pdf.
2008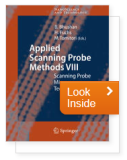 4 - Background-free apertureless near-field optical imaging,
P. G. Gucciardi, G. Bachelier, S. J. Stranick and M. Allegrini,


Applied Scanning Probe Methods VIII, edited by B. Bhushan, C. Fuchs and S. Kawata, Springer-Verlag, New-York

, 6, 1 (2008).
2007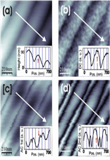 3 - Artifacts identification in apertureless near-field optical microscopy,
P.G. Gucciardi, G. Bachelier, M. Allegrini, J. Ahn, M. Hong, S. Chang, W. Jhe, S. C. Hong and S. H. Baek ,
J. of Appl. Phys., 101, 64303 (2007).
2006
2005